Location:
Engineering Library (Rooms A225 & A248): all computers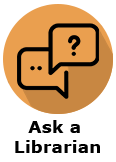 Arena PLM (Product Lifecycle Management) allows teams to store and manage product data like part specifications, design requirements, CAD drawings, assembly and test procedures and other engineering documents. Documents can be organized by user-defined categories and powerful search capabilities enable you to locate documents with ease.
You can also manage your bill of materials and engineering change orders with Arena PLM. Engineering documents can be associated with changes so you'll know your internal team and external partners will all be working from the correct document revisions.
Arena PLM sits at the epicenter of the broader product lifecycle management (PLM) landscape and connects with systems like CAD, EDA, PDM and ERP. You can easily maintain a single version of the truth and reconcile information between multiple tools.