Location:
Strozier library: Accessibility (ADA) Lab: all computers, Scholar's commons graduate lab: computers GL01, GL02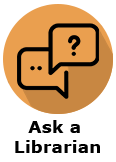 Control Your Digital World by Voice-Dragon NaturallySpeaking 12 Premium speech recognition software ignites new levels of personal productivity and convenience by enabling you to interact with your PC by voice. Say words and they appear on your computer screen - three times faster than typing - with up to 99% accuracy. Dictate or modify documents, spreadsheets and presentations, manage email, search the Web, post to Facebook and Twitter, and more. Launch applications, select menu items, save files, and switch windows using simple voice commands or create your own custom commands to insert boilerplate text and/or graphics
The Assistive Technology Lab is jointly funded with FSU's Student Government Association. It contains adaptive equipment and is restricted to FSU students with disabilities who have card swipe access. For card swipe access, please contact Fred Rebhun (frebhun@fsu.edu).
The Assistive Technology Lab is located on the main floor of Strozier Library and is available for use during all library hours.