Location:
Engineering library (Rooms A225 & A248): all computers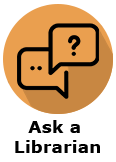 PLECS (Piecewise Linear Electrical Circuit Simulation) can be applied to many disciplines of power electronics engineering. PLECS facilitates the modeling and simulation of complete systems, including power sources, power converters, and loads.
Included with PLECS is a comprehensive component library, which covers the electrical, as well as the magnetic, thermal, and mechanical aspects of power conversion systems and their controls.Power electronics circuits are captured with a schematic editor in a way that is familiar and intuitive for electrical engineers. Typical power electronics components such as semiconductors, inductors and capacitors are placed on the circuit diagram and simply connected by drawing wires.