Location:
Engineering library (Rooms A225 & A248): all computers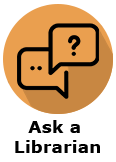 Pro/E & Pro/Mechanica E: Hyperelastic materials, such as rubber, are nonlinear materials that exhibit instantaneous elastic response to large strains. Mechanica uses an industry leading material definition UI to bring this complex nonlinear solution capability to non-specialist users.
Mechanica supports several different mathematical models of hyperelastic material. Material properties can be defined by experimental data or using popular material laws such as Arruda-Boyce, Mooney-Rivlin, Neo-Hookean, etc.