Location:
Engineering library (Rooms A225 & A248): all computers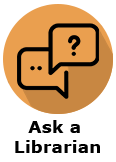 Microsoft Visual C++ 2010 Express is an indispensable tool for those who perform basic development tasks. It result handy in the creation, debugging, and deployment in your favorite platform like Share Point and the Cloud.
This IDE software includes MSDN that provides access to the core Microsoft platforms like windows 7 Ultimate, Microsoft SQL server 2008 R2 data center and others. Designers and editors will be able to customize their workplaces depending on their preference, making their work easier.
Microsoft Visual C++ 2010 Express allows the designers to build applications in windows 7 because this essential software comes with built-in tool for windows 7 development. Also create RIA and WPF applications with this handy software.